This weekend was an extended 4th of July celebration as the actual holiday landed on a Monday. So, we celebrated with friends and lots of fireworks…
Two nights of fireworks… and sleep deprivation.
We also created a HOT and delicious pico de gallo that nearly disappeared at dinner one night, because friends.
We received treats and pie from a sweet neighbor (made my entire weekend with that pie!) too!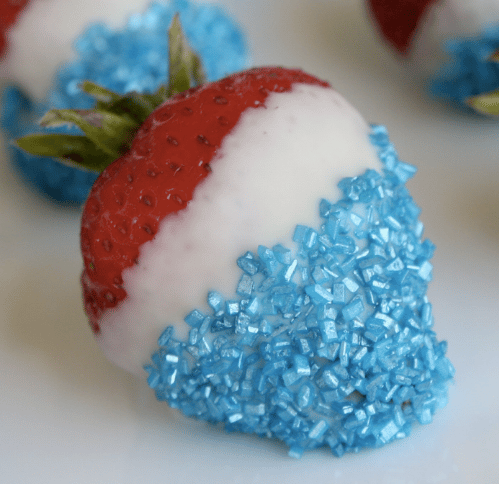 Pie before: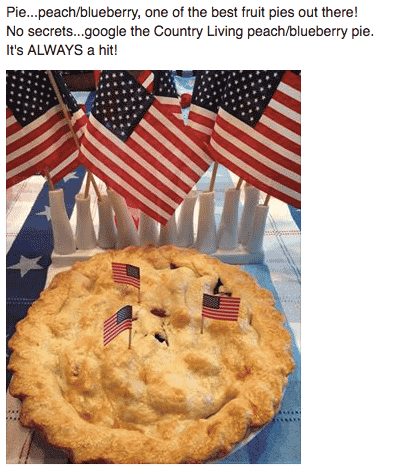 Pie after:
And the Family Spore Homemade Strawberry Ice Cream finally made it's appearance (our daughter had been begging for this since Christmas).
Recipe to follow. But first a few words of loss and love.
In the midst of all this celebrating, our hearts are grieving. Brent's father Harold passed away on June 28th. It came as no shock, as he was battling several ailments, but the final conclusion of death is universe-altering. The earth tilted a bit on its axis and will not recover because Grandpa Spore is gone. He was a brilliant genius. Adorable. Intelligent. God-fearing, faithful, and full of love and self sacrifice. We will miss the initial silence of his laughter, his face frozen with joy. Because when something struck his funny bone so hard, his mouth and eyes would suspend open for a few moments…Then  a belly full of laughter would follow.
But we live and carry on Harold's humor, his love, heck we carry on his name. One of the most creative men walked on earth and then decided to walk up to heaven. We are left with a bit of emptiness, and yet we are left with the richness of who he is in our own family.
Harold had such a sweet tooth. One Christmas, Brent and I called his presence the dessert table (a full stop) the occupation of "Cookie Corner," where he devoured many, many a Christmas cookie. We have numerous memories of this man. Brent holding a multitude of them.
I think Harold would have loved this ice cream. In the words of Cadence talking to Grandpa Spore up in heaven: "HEYYY!" Hey Grandpa, we love you.
Family Spore Strawberry Ice Cream: A celebration of life, laughter and love
Ingredients
Strawberries, 1 lb, hulled and cut in half
Sugar, 2 tbs
Kosher salt
Instructions
Begin by making ice cream base
In a blender, combine strawberries, sugar and a pinch of salt and blend until totally pureed. You may stop short of completely pureeing if you want chunks of strawberry (though strawberry chunks tend to get a little hard when frozen).
In a bowl, combine strawberry mixture with the ice cream base. Then pour the strawberry ice cream base into your ice cream maker, turn it on, freezing the ice cream base according to the manufacturer's directions.
Top with whipped cream and flecks of mint or sprinkles and enjoy summer's gift with family and friends.
Notes
Serve topped with whipped cream, chopped strawberries, flakes of fresh mint, sprinkles or even a balsamic reduction. Or - all of the above!
https://collabkitchen.com/the-4th-of-july-strawberry-ice-cream-loss-and-love/