Calling all Veggie Professionals (and wannabe pros)! Let's talk about respecting vegetables for a moment, shall we?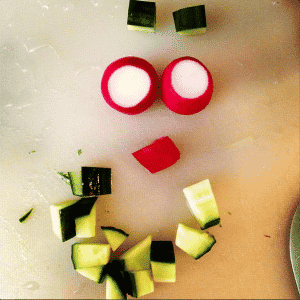 I believe that one of the primary reasons for not consuming vegetables is that we don't understand the complexities and the potential behind them. Knowing what is out there and how to prepare them well, according to their unique attributes, can unleash your inner vegetarian. (Have you heard of the world-famous potato, medium-rare, cooked in the earth in which it was grown?) 
Honestly, vegetables are incredibly delicious when made well, and super gross when disrespected or overlooked as an "side" to a meal.
My daughter always asks me, "Mom, why don't a lot of kids like broccoli [or other veg], but I do?" (Yes a shameless #pmm = "proud mommy moment" here…). And I always tell her, "Because it isn't made the right way my darling."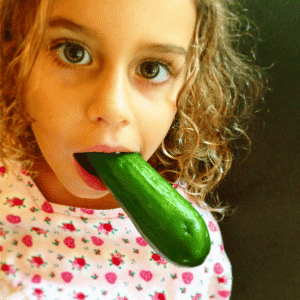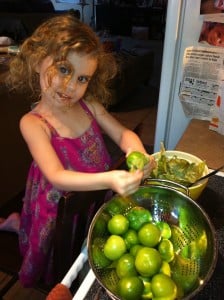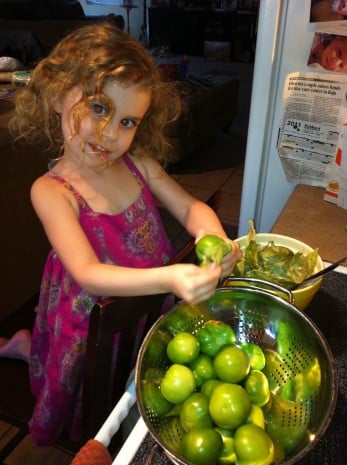 Our family began to eat more vegetable-based meals when we started playing around with new recipes and looking to local farms for vegetables-of-the-week to play with. We love to share the love too. There has been more than one occasion where we've turned carnivores (like my husband) into vegetable lovers, simply by coaxing the best flavors out of them through a variety of simple methods.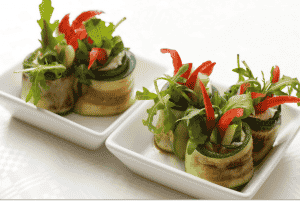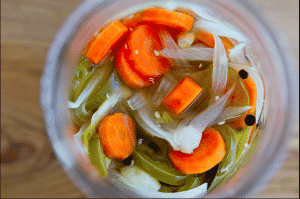 Taking the time to find fresh, organic sorts, and then spending time to prepare them well will really contribute to your success a vegetable pro!
What are some of the best ways to do veggies? Here are my top 3…
1. GRILL 'EM
We've been opening up our grill quite a bit this spring because I think I love vegetables the most when they've been close to an open-flame. (And my husband is the same with his meat.. they too must be near an open flame.)
Here's a recipe my husband and I created a few years ago that we may have to revisit this weekend!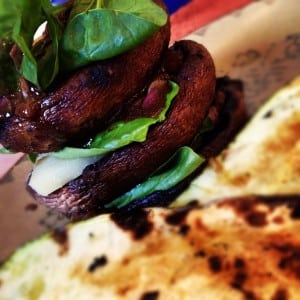 2. SPICE 'EM
I also love trying new combinations of roasted and spiced vegetables, especially if there are nuts or seeds involved… So this recipe by Gluten Free Girl for Roasted Cauliflower & Kale Salad, with it's inclusion of turmeric & walnut, has got me intrigued! Something to try this weekend??
Roasted Cauliflower & Kale Salad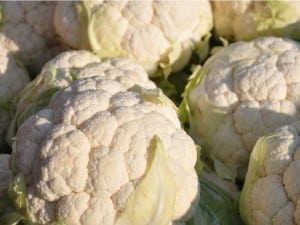 (I may need to add some hot peppers of some sort, because, you know me and heat…)
3. MASSAGE YOUR KALE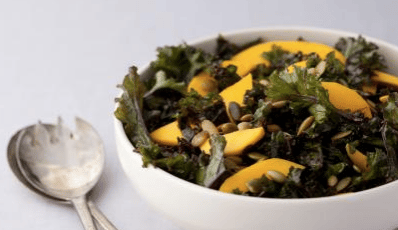 Kale needs a spa treatment when eaten raw, I'm convinced of it. Massaging is a process of breaking down the kale to make it more easy to digest. We're not furry animals that can spend all day chewing food (although what's wrong with that?), massaging kale helps "pre-digest" it. Kale has a very rough texture, which takes a lot of chewing on our parts before we can swallow it. Massaging prior to eating is like pre-digesting the kale.
This tough, fibrous vegetable will visually change before your eyes while massaging. It will start to wilt, this is due to the cellulose (plant fibrous structure that holds it together), it will become more vibrant green and softer in texture. Give your kale some love, go ahead, massage away! Your jaws and tummy will thank you.
Here is my hands-down favorite Massaged Kale Salad recipe by Aarti Party (esp. because there are pepitas (aka pumpkin seeds) involved & I'm really addicted to pepitas right now!!):
Massaged Kale Salad with Mango & Pepitas!
So, what are your plans for including more vegetables into your weekend? How have you become a VEGGIE PRO?
P.S. We have in-the-ground cooking method aspirations – Brent and I want to start digging holes in the ground, building fires in them, and then cook our meals in them. A very ancient practice, time consuming, messy, but one we are willing to do for the love of the food! Want to join us??