Quick Caramelized Onions
Caramelized onions are one of those foods that is complexity wrapped in simplicity. The sweet and savory flavor that is rendered after hours of slow cooking means the sugars in trapped inside the onion layers caramelize steadily. Top on burgers, pasta, crostini and ricotta, or just eat 'em a spoonful at a time here and there for a weirdly satisfying snack.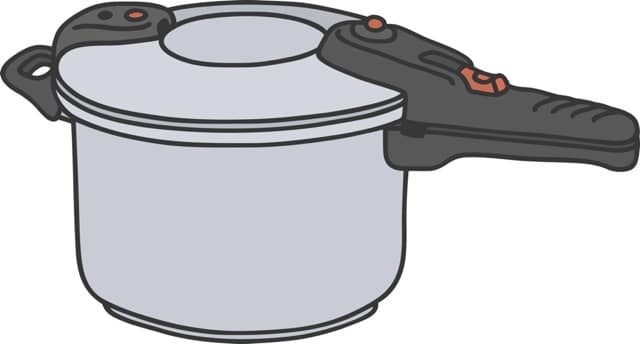 The legit way is to do the couple of hours cooking method. But if you're pinched for time, this pressure-cooker method is an outstanding substitute, especially if you need a handy weeknight umami-jetpack hit for your sandwich, chicken or salad. We also omitted butter in case you want to leave all your butter eating for the weekends. One (pressure cooker) and done in 30!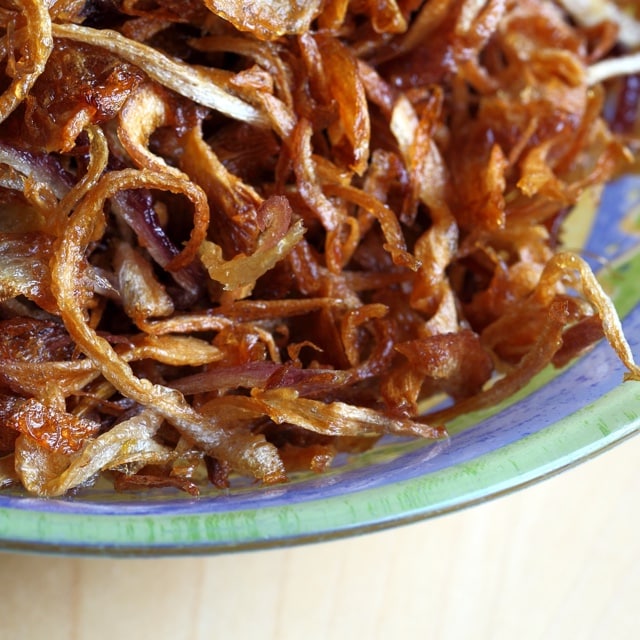 Stick around for our favorite dish to top caramelized onions on: Braised Bratwurst
Makes about 2 cups caramelized onions
30 minutes
Ingredients
3 tbs oil (a combination of: 1 1/2 tablespoons olive oil + 1 1/2 tablespoons any high-smoking point oil, like canola oil)
3-4 pounds onions, sliced 1/8 inch thick (4 to 6 large onions of any variety: yellow, sweet, red, even shallots work here)
2 sprigs of thyme, leaves removed and chopped
Pinch of baking soda (¼-½ tsp approx)
Salt and ground black pepper, to taste
DIRECTIONS
Heat electric or stovetop pressure cooker pan over medium heat. Add oil, onions, baking soda, and thyme and stir. Season with salt and pepper. Continue stirring, until onions soften about 3-5 minutes. Seal pressure cooker and raise heat to medium-high to achieve high pressure (around 13-14 psi). Cook at high pressure for 15 minutes. Release pressure and allow steam to vent completely before removing lid.
Reduce the liquid that's surrounding the golden brown onions, by stirring constantly over medium-high heat until liquid has completely evaporated and the onions are a deep brown, caramel-sticky in texture, about 5 minutes. Caramelized onions may be stored in a sealed container in the refrigerator for up to a week or frozen for a month.
We like to use them in this recipe:
Braised Bratwurst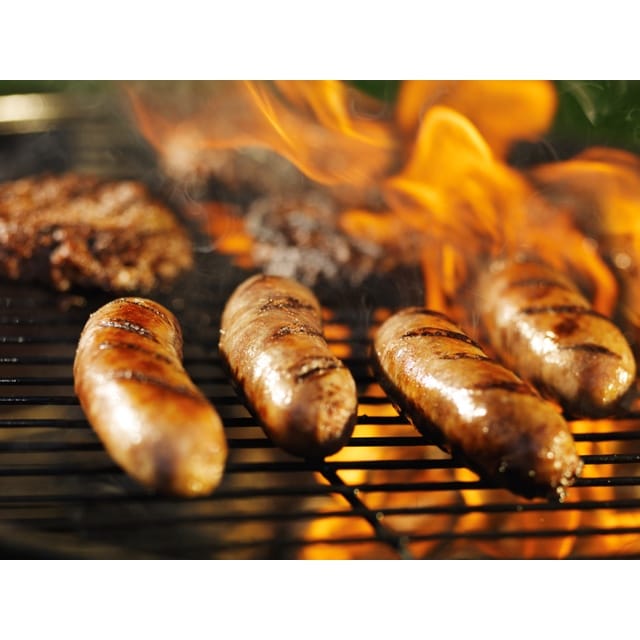 How did we not think to braise bratwurst any sooner? Since we aren't midwest folk (but do love them and their food!) we did not realize until later in life that the semipermeable properties of a brat means that we can trap even more flavor inside them.
Apparently there's a huge debate over whether to braise brats prior to grilling, or keep them soaking in warm beer after. (See this post for the whole story). We lean toward the pre-cooking and soaking method. Adding tart apples into this braising liquid give you that tart edge that the sweet caramelized onions will soon balance out. Don't forget to mix up some incredible mustard sauce with bourbon pickled jalapenos (talk about sweet and spicy!). Beer or chicken stock, you decide; all we know is that we don't want to have brats any other way!
Ingredients
Bratwurst
2 cans pale beer (gluten free for us), OR 3 cups of low-sodium chicken stock
2-3 medium-sized Granny Smith apples, peeled and sliced
1 large white onion, sliced
8 fresh bratwurst
6 whole peppercorn
Salt to taste
Garnish with Mustard Sauce (recipe below) & Caramelized Onions
8 hot dog or pretzel buns (again, we go gluten free!)
Mustard Sauce
½ cup mustard (stone-ground works best)
1 tbs mayonnaise
⅛ cup bourbon pickled jalapenos (or any type of pickled jalapeno), chopped
Steps
Preheat a grill or grill pan to medium-high heat.
For the bratwurst:
Bring the beer or stock to a simmer in a large pot with the apples, sliced onions, salt and peppercorns. Add in the bratwurst and simmer, turning once, until cooked through, approximately 12 minutes. Strain out the solids and reserve 1 cup of the liquid base.
Brown the bratwurst on the grill to add a crispy exterior, 3-5 minutes.
For the mustard:
Mix the mustard, jalapenos, mayonnaise and 1 to 2 tablespoons of the reserved liquid in a bowl. Adjust the thickness with more liquid if necessary.
To serve:
Place the grilled bratwurst on buns, then add a spoonful each of mustard sauce and caramelized onions (see recipe above).