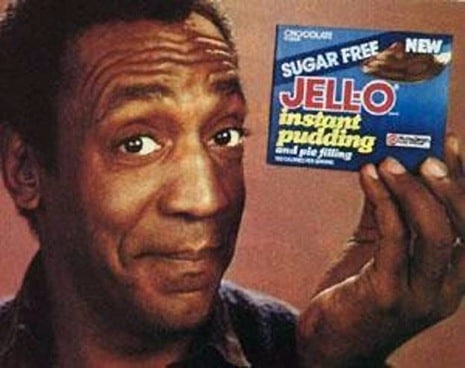 Bill Cosby. Thats who I think of when I think of chocolate pudding. I saw one too many JELLO commercials. (Children of the 80's, are ya with me?) So when I heard about the process of making pudding recently, I kinda freaked out. I had no idea making regular old pudding could be so easy and so versatile. Did you? Probably. Milk, cornstarch, sweetener, and whatever flavor you'd like will give you that creamy, familiar treat in about 10 minutes, plus chill time.
One of the coolest parts about making things at home is that you can orchestrate the perfect balance of flavors… Sweet, savory, a combo of the two, it's all under your command. (Do I have control issues? It's just pudding we're taking abut here, right?) So here's a simple chocolate pudding recipe I concocted that I think you'll enjoy. Feel free to make your pudding your own. Butterscotch, coffee, banana, ancho chili (yeah, I said it), whatever flavor flave you're jonesing for- do it! I strongly suggest you top with whipped cream. And if you just can't wait, eat the pudding warm… Zippity bloopity, that's good.
Ingredients
2 tablespoons cornstarch
1/2 cup brown sugar
1 pinch salt
1 cup milk
1 cup half-and-half
2 teaspoons vanilla extract
1 tablespoon butter
2 tablespoons cocoa powder
1/2 teaspoon cinnamon
Instructions
Whisk together the cornstarch, sugar and salt in a saucepan until super smooth. Add the milk and half-and-half and stir well to combine. Bring the ingredients to a simmer over medium heat whisking constantly. Cook until the mixture begins to thicken. Remove the pan from heat and stir in the vanilla, butter, coca powder and cinnamon. Strain through a mesh strainer to remove lumps. Pour the pudding into a bowl and cover with plastic wrap, making sure plastic wrap touches pudding surface to avoid forming a thick layer on the top. Chill for 1 to 2 hours before serving. Top with whipped cream and enjoy!
https://collabkitchen.com/pudding/