Double-thick pork chops are brined, seasoned, stuffed, grilled and glazed for a symphony of flavors. Collaboration birthed these moist, thick pork chops, and we think we've got a good thing going.
Brent's Tips: Just before grilling, brush the chops with a small amount of oil to prevent them from sticking to the grill. This will help make those perfect cross-hatch marks on the meat as you turn them. Also, use gluten-free cornbread to make this a sans gluten friendly meal.
Michelle's Tips: A quick trip through the bulk aisle of your grocery store for dried fruit and nuts will help with the small amounts needed for the stuffing. The food processor becomes your best friend when preparing the stuffing. No chopping required! Leftover stuffing? Toast stuffing in a sauté pan over medium heat for 5 to 7 minutes, or until browned. Then use as a topping on a bed of wilted spinach and bell peppers.
Stuffed Pork Chops with Apricot Glaze
Ingredients
4 double-thick, bone-in, loin-end pork chops

Brine

1 cup salt
1 cup brown sugar
1 tablespoon black peppercorns
1 tablespoon mustard powder
2 cups apple cider vinegar, heated
1 pound ice cubes

Stuffing

2 to 3 dried figs
2 to 3 dates, seeds removed
1/4 cup dry roasted almonds
1 1/2 tablespoons flat leaf parsley
1 1/2 cups cornbread, crumbled
1/2 teaspoon kosher salt
1/4 teaspoon cracked pepper
1/2 teaspoon ground sage
1/2 teaspoon ground coriander
1/4 cup buttermilk

Apricot Glaze

2 tablespoons butter
1/3 cup apple cider or juice
2 tablespoons apricot preserves
Instructions
Brine

In a glass or plastic container combine all the brine ingredients: salt, brown sugar, peppercorns and mustard powder. Add the warmed vinegar and stir to dissolve the salt and brown sugar. Let the mixture sit at room temperature for 15 minutes to cool and combine flavors. Add ice cubes, chops, and any additional water so as to completely submerge pork chops. Refrigerate pork chops, covered, for 2 hours.

Cut

Remove pork chops from container, rinse and pat dry. (Discard brine.) Cut horizontal pockets in each pork chop for stuffing. A good way to do this is cut a small slit, then move the tip of the knife blade back and fourth inside the pork chop, creating a wide pocket inside, with a narrow opening on the outside.
Preheat grill to medium high heat.

Stuffing

In a food processor, pulse the figs and dates to a rough chop. Add the almonds and pulse to a rough chop. Next, add the parsley, pulsing to a rough chop. Add the cornbread, salt, pepper, sage and coriander to mix, and pulse to combine. Finally, add the buttermilk and pulse until the stuffing becomes moist throughout. Put the stuffing in a piping bag with no tip, or into a zip top plastic bag with a little bit off one end cut off.) Squeeze stuffing mixture into each chop until completely full.

Grill

Grill the stuffed pork chops for 6 minutes on each side, turning each chop 45 degrees after 3 minutes to get a cross-hatch mark. Let chops rest 10 minutes before serving.

Apricot Glaze

In a small sauce pan over medium-low heat, melt 2 tablespoons butter without browning. Add apple cider (or juice) and apricot preserves. Increase heat to medium high and bring to boil, then reduce heat to low and simmer for 6 minutes or until slightly reduced and thickened. Drizzle glaze over pork chops when the chops are resting.
https://collabkitchen.com/stuffed-pork-chops-with-apricot-glaze/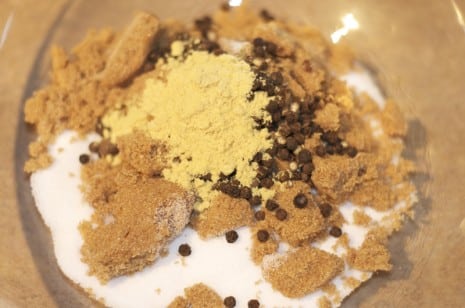 Prep the dry ingredients for the brine in a plastic or glass container.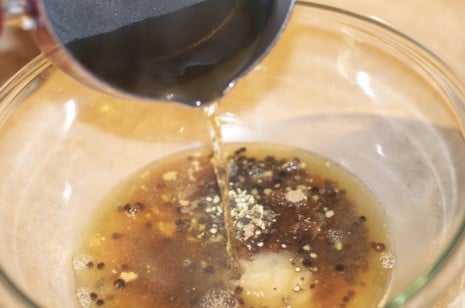 Add the warmed vinegar to the dry ingredients. Cool at room temperature.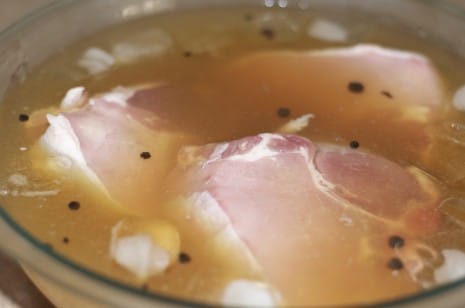 Add chops to the brine along with ice an any additional water. Refrigerate covered for 2 hours.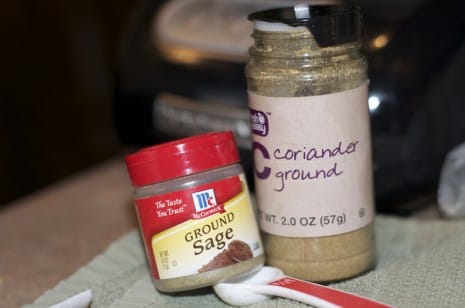 Your best friends for the stuffing flavor.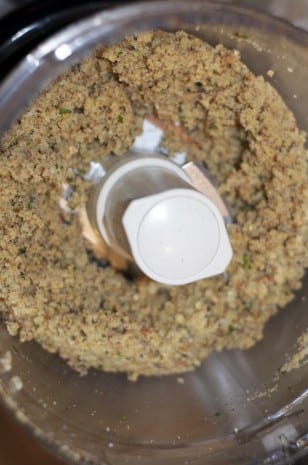 Prepare stuffing in a food processor on ingredient at a time.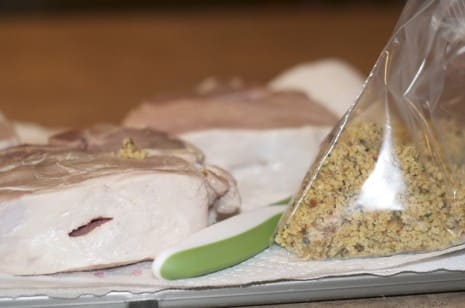 Cut slits into the chops and prepare your stuffing in a piping bag or zip-top bag.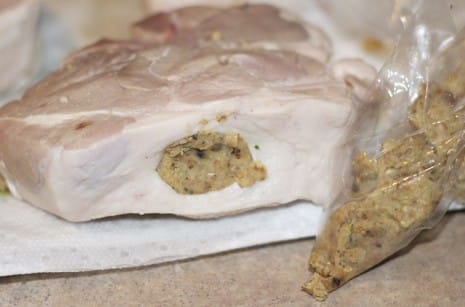 Stuff the pork chops with the stuffing until completely full.
Grill stuffed chops.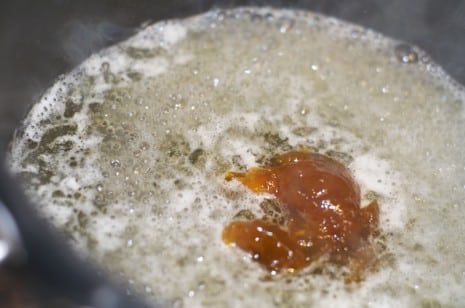 Prepare and reduce the apricot glaze ingredients.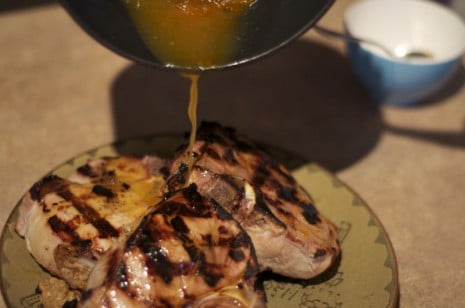 Glaze chops.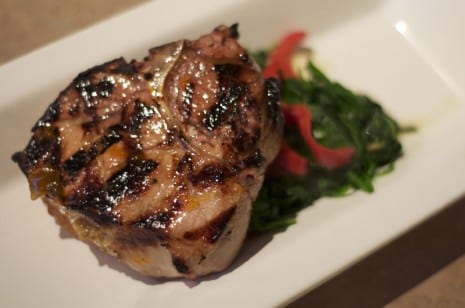 Stuffed Pork Chops with Apricot Glaze, ready to eat!