Fudgy and decadent. Warm and chewy. What made you fall in love with brownies? Was it the blissful aroma-saturation of chocolate throughout your household? Or the comforting warmth of a freshly made batch hugging your mouth? Maybe it's the way it dances so wonderfully with ice cream in your bowl. I think when someone who loves you makes brownies especially for you, well that's when brownies are at their best.
For me, it was when my husband Brent (the other 1/2 of CollabKitchen!) baked these Alton Brown-inspired brownies for me right after the birth of our daughter. I grew up only really knowing brownies from a box mix, which were so-so for me; definitely not my favorite. Brent had this "brownie from scratch" recipe he always loved and decided to hook a new mom up (a very tired new mom) and bake them.
And although Brent had to be gluten-free, he went ahead and made these for me anyway, knowing all along he couldn't have any.
Baking love is one of the best kinds of love.
And yes, the world CAN use another delightful brownie recipe.

Ingredients
Soft butter, for greasing the pan
Flour, for dusting the pan
4 large eggs
1 cup sugar, sifted
8 ounces melted butter
1 1/4 cup coca, sifted
2 teaspoons vanilla extract
1/2 cup flour, sifted
1/2 teaspoon kosher salt
Instructions
Preheat oven to 300 degrees F. Butter and flour an 8-inch square pan.
In a mixer, fitted with the whisk attachment, beat the eggs at medium speed until fluffy and light yellow. Add both sugars and mix through. Then add remaining ingredients, mix to combine.
Pour the batter into the greased and floured 8-inch square pan and bake for 45 minutes or until a toothpick comes out clean when inserted into the center of the pan. Allow to come to room temperature before cutting and serving.
https://collabkitchen.com/love-brownies/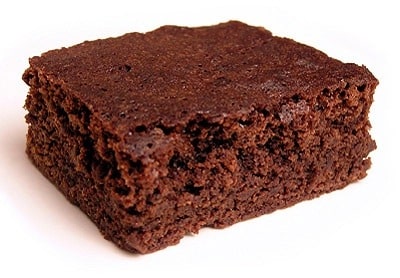 Love brownies.