Really, the dare here is for you to make your own corn tortillas. I totally dare you. OK, and maybe the dare for you might also be eating pickled jalapeños. DO IT. Santana will arrive and hold a party in your mouth that you won't regret. ("Black magic woman…")
The Tortilla Press
No, you don't have to have a tortilla press to make those earthy-charred, warm, soft discs of heaven (aka corn tortillas). In fact, we had no idea what we were doing when we first got ours – yeah, they don't go on the stove. What a mess.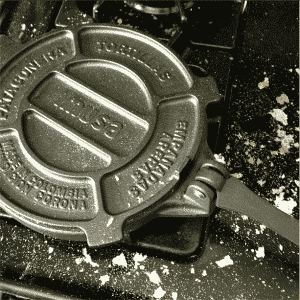 We've made El Salvadoran pupusas without the press, and I have since learned how helpful it would have been to have the press for that. But it's not necessary, not one bit. Here's a quick  recipe for corn tortillas, necessary on the road to your perfect shredded beef tacos.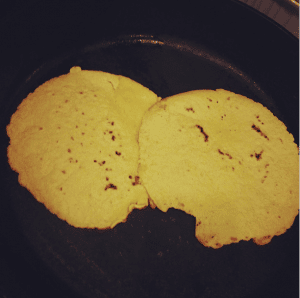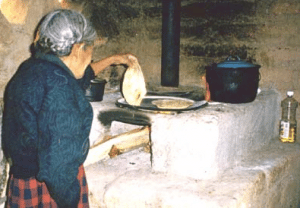 The Beef
Shredded fall-apart beef with hot dripping juices, is where it's at for this taco party. Keeping all the jalapeño seeds in with the cooking gives a good kind of heat, and probably won't bring tears to your eyes. Whatever method you use, braising, slow-cooker, dutch oven stove top for hours… make sure you make the meat with passion, preferably with some sort of latin-based music playing, or thinking of your family and friends who will be there tonight to enjoy this with you. It will reflect in your meal.
Achiote, that beautiful, natural red-orange food dye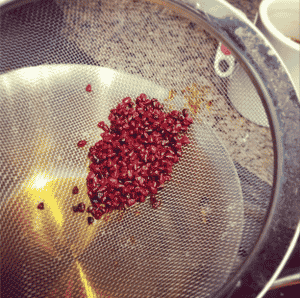 Two Taco Toppings
To make a true Mexican-American "street" taco party, you have to have interesting toppings. It could be like a food truck pulled up to your house, and now you can't decide between the kimchi, or the medjool dates and goat cheese to dress up your taco. Well these two toppings we recommend are definitely closer to the latin roots of the taco. You can make both for your party, and then people can have tacos two ways.
The first topping we recommend, is the traditional pickled jalapeño and carrots. There are many, many, many pickled jalapeño and carrots recipes, so do a Google search and pick your favorite one.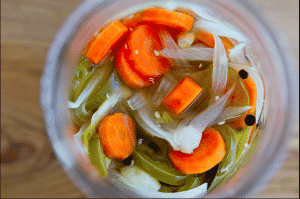 The second topping is more of a salad (minus lettuce or cabbage). It's a number of vegetables that party well together in a light vinaigrette.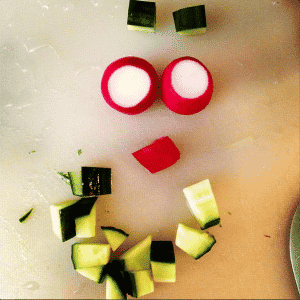 Both toppings will taste better on the second day, but I made and enjoyed these same day and it worked just fine.
Make Tacos
Take a warm corn tortilla, add meat vertically down the center, then add a topping. Add any cheese if you'd like. Then pick up the taco, pinching the two free ends together. Taking care to hold the taco over your plate, turn your head, and bite in. The sauce from the meat and toppings will certainly fall onto your plate (maybe there's a bed of spanish rice to catch the fall?). There may be splash-zone spray on your neighbors' arm. Smile and laugh. Then turn up Santana ("Oye como va") and have another taco.