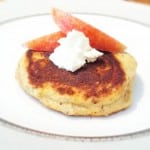 Gluten-free Cream Cheese Pancakes
A classic American breakfast turned gluten-free. The cream cheese lends it's distinct, subtle favor for a moist cake. We included honey for its natural sweetness and a bit of flax provides wholesome nutrients to this breakfast without being too overpowering in flavor or texture.
Ingredients
Instructions
In a medium bowl sift together all the dry ingredients. In a separate medium bowl, beat together all of the wet ingredients. Slowly stir in the dry mix to the wet ingredients until just mixed, being careful not to over mix. (Leaving a few lumps is ok.) Let stand for 5 minutes to thicken.
Lightly oil a griddle and preheat on medium to medium high heat (approximately 325 to 350 degrees F). Pour batter in 1/4 cup increments and let pancakes cook for approximately 3 minutes. Flip and cook for another 1 1/2 minutes or until cooked through. Serve with butter, maple syrup or your favorite toppings.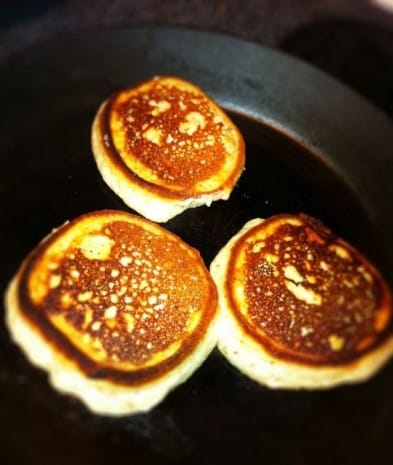 Gluten-free Cream Cheese Pancakes on the griddle.